In Need of Mold Inspection Dania FL?
Are you looking for someone to help you get rid of mold that has settled on your property? You've landed at the right place. Ediss Mold Remediation offers mold removal for commercial and residential properties, no matter where and how much it has grown. We've been offering mold remediation in Dania Beach, Florida, and surrounding areas for over 15 years.
Even if you are not sure about mold growth but want to ensure there is none, you can still call us. We will perform a thorough mold inspection and testing without any damage to your property. And once it is discovered, hiding behind any surface or under the vents, we'll get rid of it for good.
Ediss Mold Remediation is Florida certified, fully insured, and licensed with an expert crew to help you solve your mold problems. So rest assured knowing you're in good hands.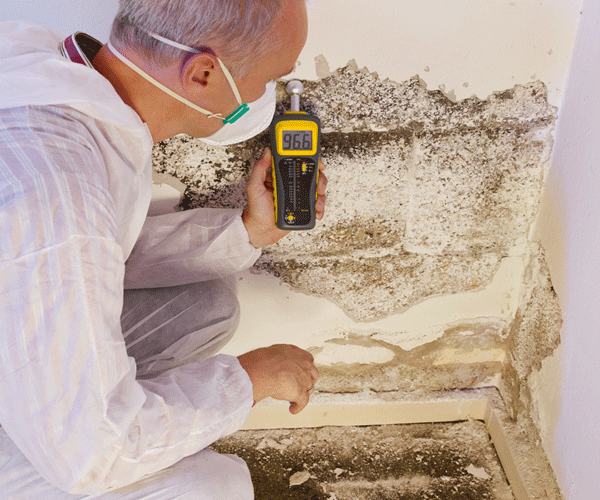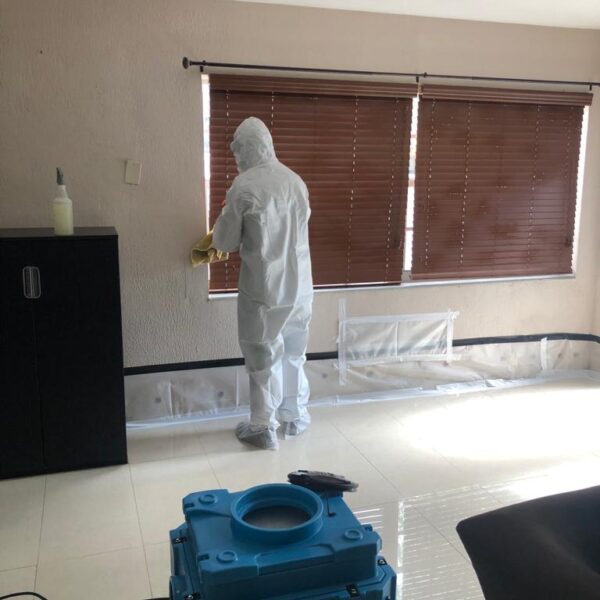 Expert Mold Remediation Services
Wipe Out This Greasy Gunk with Mold Remediation in Dania Beach, FL. Mold is present almost everywhere; we do not see it because initially, its spores have a microscopic size. However, as it gets introduced to a water source like a pipe or roof leak, it starts spreading throughout the property in as little as 2-3 days. As soon as you discover mold or traces of it, call us immediately.
Sitting on getting mold remediation can cause heavy property losses. The infestation can go deeper into the foundations of your walls, roof, HVAC system, gutters, and other areas, making them weaker. Furthermore, it can cause several health problems ranging from allergies, headaches, breathing issues, skin irritation, and more.
To avoid all of this, give us a call and tell us what's happening; we will be at your place in no time and get started on safely removing the mold from its roots so it doesn't come back.
Commercial and Residential Mold Inspection & Removal:
At Ediss Mold Remediation & Restoration, we have experts ready to go with guns blazing and remove it from its source. From licensed mold treatment specialists to cutting-edge equipment, we are fully loaded to rescue you from mold infestation – no matter how serious it is. Here's a glimpse of what we have to offer:
Residential, Institutional and Commercial Inspection and Cleanup
Removal of Mold While Following IICRC Guideline
Negative Pressurization Using HEPA Filter
Safe Remediation and Disposal of Affected and Beyond-Repair Building Material
24/7 Emergency Response – Day or Night
Certified and Licensed Professionals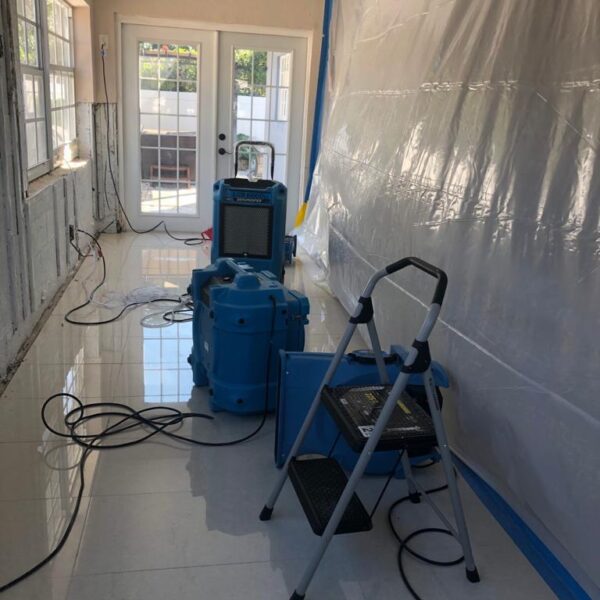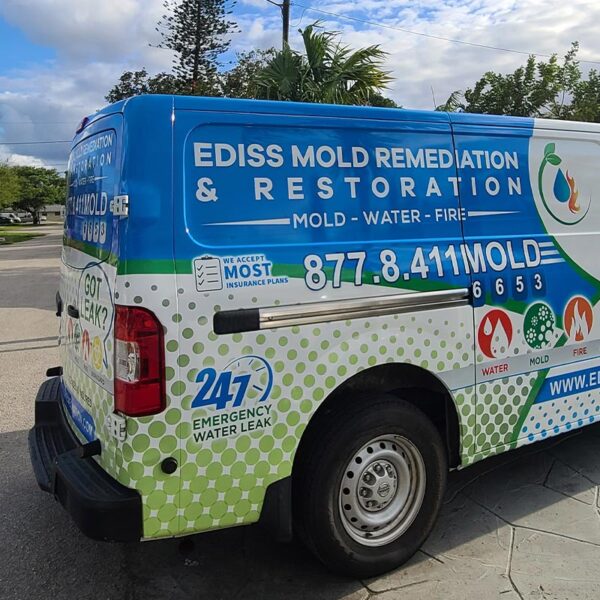 Ready To Get Started?
Ready to Get Our Dania Beach Mold Remediation Service? CALL TODAY!
If you want to take action today and say goodbye to all your mold worries, then call us right now. We are always here to facilitate our customers. Your one call is enough for us to dispatch the crew to your location and fix the problem today, whether it's related to mold, water damage, fire damage, or leak repair.
Servicing Dania Beach Florida
Ediss Mold Remediation has been servicing Dania Beach Florida with over 10 years experience in Mold, Water and Fire Restoration services.
Ediss Mold Remediation HQ
Call For A Free Evaluation
24/7 Emergency Response Available!
WHY CHOOSE US
Mold, Fire & Water Damage Experts
We are licensed, insured and trained to work in Condos and high end apartments buildings. High Rise Building specialist
Fast Response: We respond fast and move faster; that's the mantra of our successful mold remediation service in Dania Beach, Florida. By moving quickly, we stop the mold from spreading further, causing more damage to your property and health.
Fully Trained: Our mold removal specialists have gone through years of training on removing mold from its roots while maintaining high safety standards.
Advanced Equipment: We leverage highly advanced equipment and techniques to isolate and remove the mold without causing any damages to your property.
Water Damage Restoration: Water damage requires quick action, or it can wreak havoc on your property. You need to call us to quickly remove the water and ensure the property is dried correctly. Fire Damage Restoration: No matter how big or small the damage is, we can help your property get back on its feet in no time. From fire damage to smoke stain/odor, we can help you with everything. Leak Detection and Repair: Whether a pipe has busted or your sewer is backing up, we can help you find the leak and fix it right then and there.