In Need of Mold Inspection Fort Lauderdale FL?
Has mold settled somewhere in your property? Want to safely remove this uninvited guest? We can help! Ediss Mold Remediation offers services in Fort Lauderdale, Florida, and surrounding areas. We are certified, licensed, and insured, which means you can trust us with all types of mold removal, inspection, and testing services, no matter how widespread it is.
We move fast, fix the problem faster, and leave our clients satisfied. This is the mantra we have in our core working philosophy, which is why we've been a leader in mold remediation in Fort Lauderdale, Florida. So give us a call today; we work with both business owners and homeowners in need.
Ediss Mold Remediation is Florida certified, fully insured, and licensed with an expert crew to help you solve your mold problems. So rest assured knowing you're in good hands.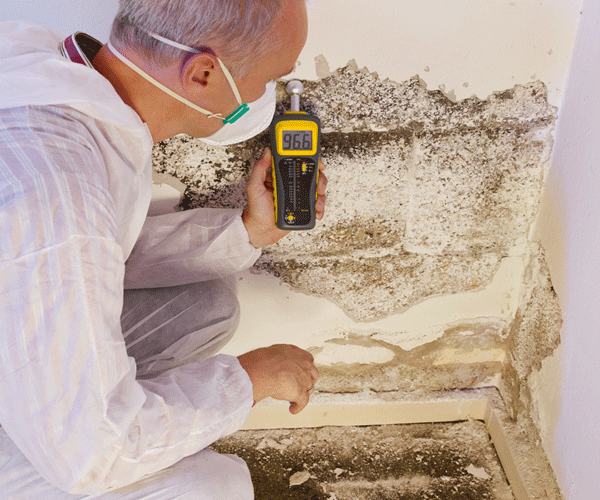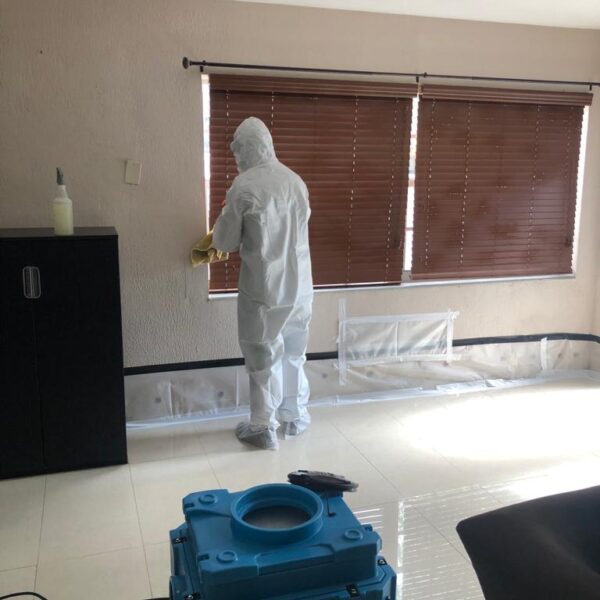 Expert Mold Remediation Services
The mold breakout in a particular area can quickly turn into a widespread infestation leading to a hoard of new problems for you. From damaging your property to causing various health risks among the occupants, mold is dangerous for everything and everyone around it.
So we strongly recommend getting rid of mold as soon as you get the hint of its presence, whether visually or through its musty scent. We can inspect the property to discover every place it has settled and start working on its safe removal.
To avoid all of this, give us a call and tell us what's happening; we will be at your place in no time and get started on safely removing the mold from its roots so it doesn't come back. Call us today to get our professional mold remediation service in Fort Lauderdale, Florida; we'll arrive at your location the same day.
We Service Both Residential & Commercial Properties
At Ediss Mold Remediation & Restoration, we have experts ready to go with guns blazing and remove it from its source. From licensed mold treatment specialists to cutting-edge equipment, we are fully loaded to rescue you from mold infestation – no matter how serious it is. Here's a glimpse of what we have to offer:
Residential, Institutional and Commercial Inspection and Cleanup
Removal of Mold While Following IICRC Guideline
Negative Pressurization Using HEPA Filter
Safe Remediation and Disposal of Affected and Beyond-Repair Building Material
24/7 Emergency Response – Day or Night
Certified and Licensed Professionals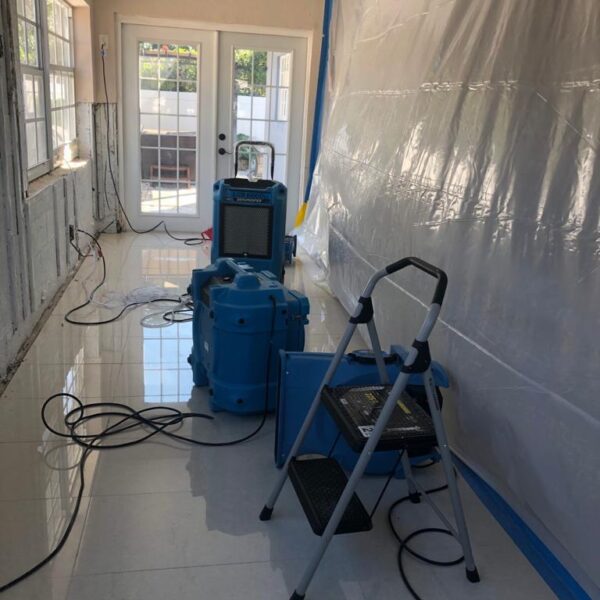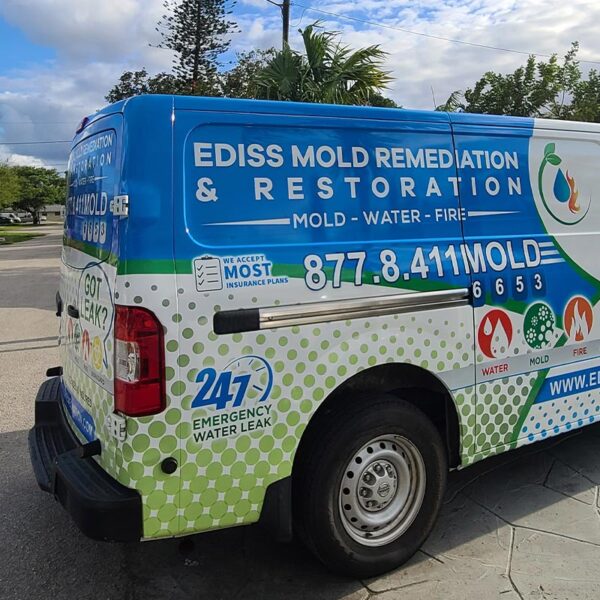 Ready To Get Started?
Our mold remediation service is the top choice in Fort Lauderdale, Florida. Being in the industry for over 15 years has enabled us to fix any type and size of mold and ensure it doesn't come back. CALL TODAY!
If you want to take action today and say goodbye to all your mold worries, then call us right now. We are always here to facilitate our customers. Your one call is enough for us to dispatch the crew to your location and fix the problem today, whether it's related to mold, water damage, fire damage, or leak repair.
Servicing Ft. Lauderdale FL
Ediss Mold Remediation has been servicing Ft. Lauderdale Florida with over 10 years experience in Mold, Water and Fire Restoration services.
Mold Inspection Fort Lauderdale FL
Call For A Free Evaluation
24/7 Emergency Response Available!
WHY CHOOSE US
Mold, Fire & Water Damage Experts
Updated Knowledge: Our mold remediation crew in Ford Lauderdale keeps updating its knowledge regarding the safe and most effective mold removal practices and techniques. So you will get nothing less than the best results.
Ready to Help: We're always on the move; our crew is always ready to help you whenever you call. We go above and beyond to fix your mold problems, water/fire damage, and leak repair issues the same day.
Transparency: We stick to our quoted price no matter what. Ediss Mold Remediation is not like those companies that hook the customers in with dirt-cheap prices and then increase the final quote after the work is done.
Other Services We Offer:
Water Damage Restoration: Whether your property is flooded with external or internal floods or you have clogged drains resulting in water standing for days, we can help. We'll restore the damage and ensure your property dries out quickly.
Fire Damage Restoration: No matter the extent of the fire and smoke damage, we'll do our best to salvage everything we can and restore your property back to how it was before.
Leak Detection and Repair: A pipe or main sewerage line leakage can wreak havoc on your property. Call us to find the leak and fix it right then and there.
Ediss Mold Remediation is a leading provider of Mold Remediation, Water Damage Restoration and Fire for South Florida with over 10 years of experience.  Here are some of the services we can provide to Residential and Commercial properties.