Need a Mold Inspection Hollywood FL?
Mold is the silent enemy of your property and the health of everyone inside. From causing deep structural damage to making people sick with allergies, respiratory problems, skin issues and more, it does everything without you even knowing. So if you've got a mold emergency on your hands, you need to call in the big guns – Ediss Mold Remediation experts.
We have been offering mold remediation service in Hollywood, Florida, for over 15 years, so you can imagine the techniques we know and the equipment we own to kill this greasy gunk for good. We are Florida certified and are fully licensed and insured, so you can rest assured knowing you're in good hands.
We move fast, fix the problem faster, and leave our clients satisfied. This is the mantra we have in our core working philosophy, which is why we've been a leader in mold remediation in Hollywood, Florida. So give us a call today; we work with both business owners and homeowners in need.
Ediss Mold Remediation is Florida certified, fully insured, and licensed with an expert crew to help you solve your mold problems. So rest assured knowing you're in good hands.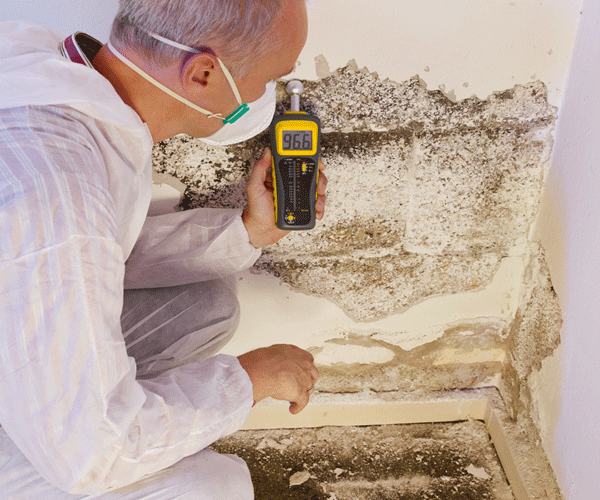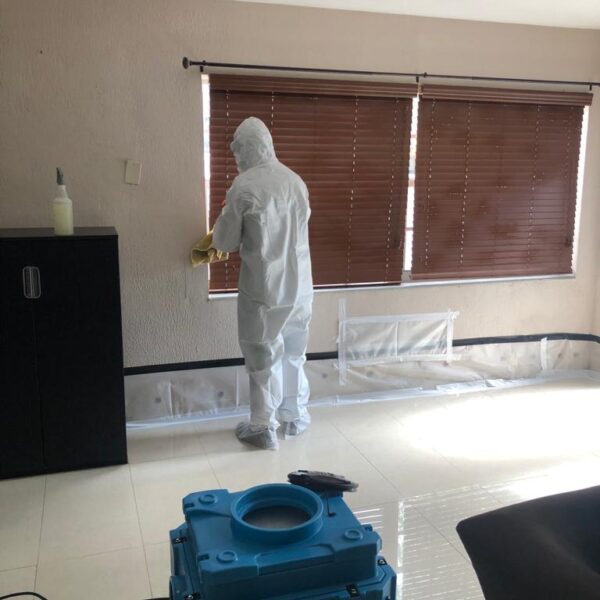 Expert Mold Remediation Services
Eliminate Mold From its Roots With Mold Remediation in Hollywood, Florida:
Whether the mold has just started growing on your property or it has been there for some time, we can get rid of it quickly. No matter how stubborn it is, we will first inspect and test the mold for its type and then use the relevant techniques, environmentally friendly cleaning solutions and other equipment to remove it.
We understand you're thinking of going DIY on the removal process, but we'd strongly advise against it. That's because there are many types of molds, and not knowing which one you're dealing with can be dangerous. Plus, you always need to ensure the safety of your property and everyone inside, including you.
This can only be done by isolating and drying out the mold; both of these techniques are carried out by experts. So investing in a professional mold remediation service in Hollywood, Florida is the best decision you can make today.
We Service Both Residential & Commercial Properties
At Ediss Mold Remediation & Restoration, we have experts ready to go with guns blazing and remove it from its source. From licensed mold treatment specialists to cutting-edge equipment, we are fully loaded to rescue you from mold infestation – no matter how serious it is. Here's a glimpse of what we have to offer:
Residential, Institutional and Commercial Inspection and Cleanup
Removal of Mold While Following IICRC Guideline
Negative Pressurization Using HEPA Filter
Safe Remediation and Disposal of Affected and Beyond-Repair Building Material
24/7 Emergency Response – Day or Night
Certified and Licensed Professionals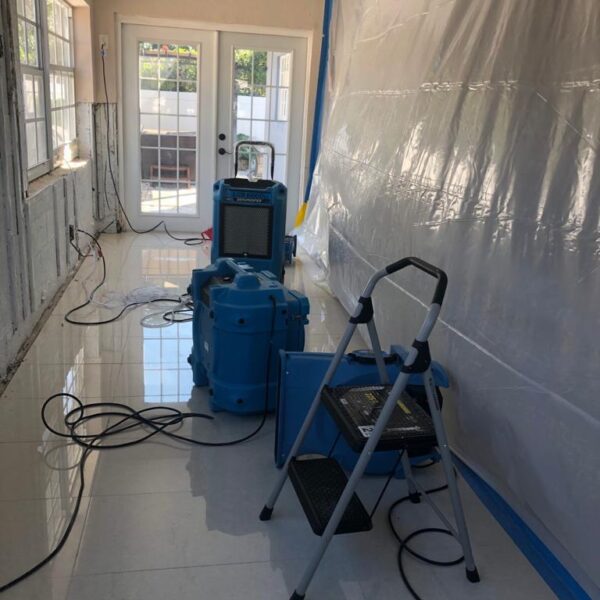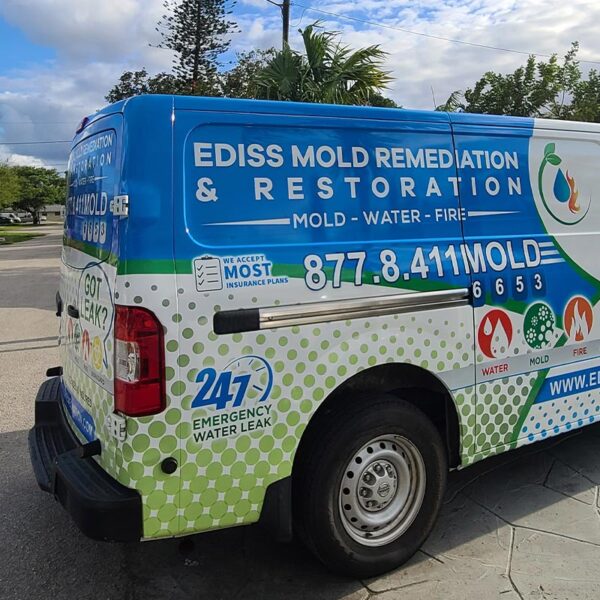 Ready To Get Started?
Our mold remediation service is the top choice in Hollywood, Florida. Being in the industry for over 15 years has enabled us to fix any type and size of mold and ensure it doesn't come back. CALL TODAY!
If you want to take action today and say goodbye to all your mold worries, then call us right now. We are always here to facilitate our customers. Your one call is enough for us to dispatch the crew to your location and fix the problem today, whether it's related to mold, water damage, fire damage, or leak repair.
Servicing Hollywood FL
Ediss Mold Remediation has been servicing Hollywood Florida with over 10 years experience in Mold, Water and Fire Restoration services.
Mold Inspection Hollywood FL
Call For A Free Evaluation
24/7 Emergency Response Available!
WHY CHOOSE US
Mold, Fire & Water Damage Experts
Comprehensive Service: We offer mold removal service for both commercial and residential properties. Plus, we can help you with fire/water damage and leak detection as well.
Resourcefulness: Our expert mold remediation crew in Hollywood, Florida, is incredibly resourceful. They will go about and beyond to squeeze value out of every penny you spend.
Fast Results: We do not delay things, especially when it's removing mold, which spreads by the hour. We'll inspect, test and get rid of the infestation right then and there and only leave when you're satisfied.
Other Services We Offer:
Water Damage Restoration: If a busted pipe, flood or any other kind of disaster has struck your property in the form of water damage, then we're your go-to guys. Call us to restore everything and dry out space quickly.
Fire Damage Restoration: No matter the extent and type of damage, we can help you restore your property with fire and smoke damage restoration and odor/stain removal.
Leak Detection and Repair: Whether it's an exposed or a concealed pipe that's leaking, we can inspect, detect and fix the problem for good.
Ediss Mold Remediation is a leading provider of Mold Remediation, Water Damage Restoration and Fire for South Florida with over 10 years of experience.  Here are some of the services we can provide to Residential and Commercial properties.