Need a Mold Inspection Miami Florida?
Mold can be very sneaky with minimal tells. And by the time you know about it, it has already spread its roots deep within the surface of your property, making it even harder to remove. So whether you've already reached this phase or the spread has just begun, we can help with professional Mold Remediation in Miami, Florida.
We at Ediss Mold Remediation have been in the industry for over 15 years and are Florida certified with license and insurance. Our approach to mold removal has always been about getting to the very root of the problem and fixing it from there, whether it's underlying water leakage or something else.
We move fast, fix the problem faster, and leave our clients satisfied. This is the mantra we have in our core working philosophy, which is why we've been a leader in mold remediation in Miami, Florida. So give us a call today; we work with both business owners and homeowners in need.
Ediss Mold Remediation is Florida certified, fully insured, and licensed with an expert crew to help you solve your mold problems. So rest assured knowing you're in good hands.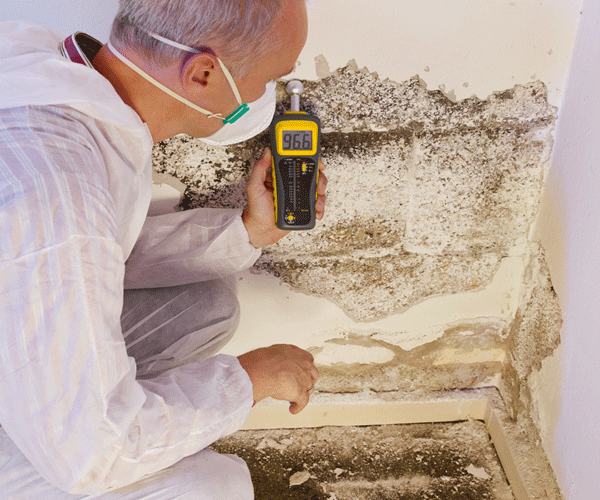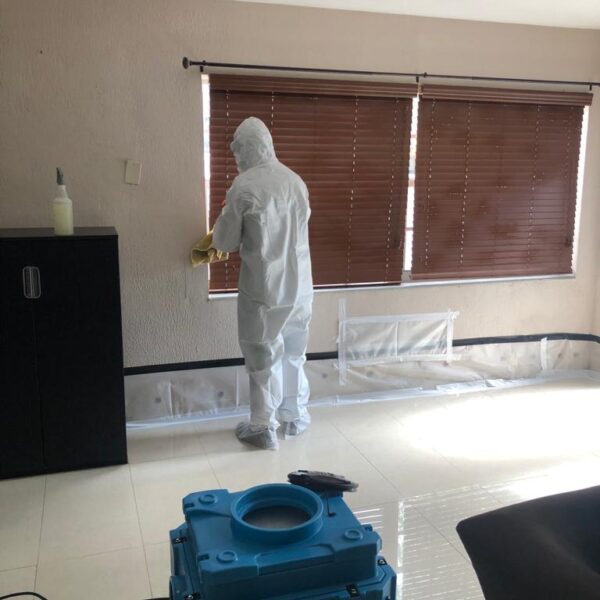 Expert Mold Remediation Services
Our Mold Remediation Service in Miami, Florida Takes Care of Mold For Good:
Miami especially has very high moisture in the air because of the beaches, and that helps mold grow faster and spread to more areas. Therefore, as soon as you discover its presence on your property, call any mold remediation expert in Miami, Florida; we are ready to help you on an urgent basis as well.
Our process is simple and safety-oriented. First, we isolate the contaminated/mold-infested area so that if harmful toxins are released during the removal, they stay contained and not spread in the air.
Then we leverage various advanced techniques and environmentally friendly detergents to permanently eliminate the mold and its stains.
We Service Both Residential & Commercial Properties
At Ediss Mold Remediation & Restoration, we have experts ready to go with guns blazing and remove it from its source. From licensed mold treatment specialists to cutting-edge equipment, we are fully loaded to rescue you from mold infestation – no matter how serious it is. Here's a glimpse of what we have to offer:
Residential, Institutional and Commercial Inspection and Cleanup
Removal of Mold While Following IICRC Guideline
Negative Pressurization Using HEPA Filter
Safe Remediation and Disposal of Affected and Beyond-Repair Building Material
24/7 Emergency Response – Day or Night
Certified and Licensed Professionals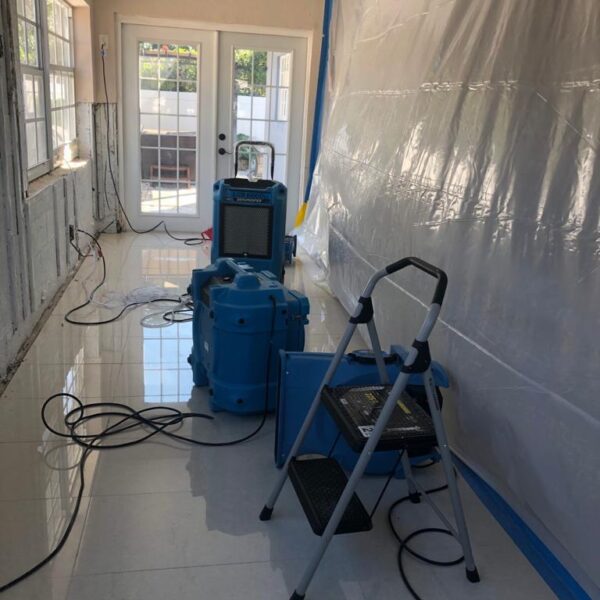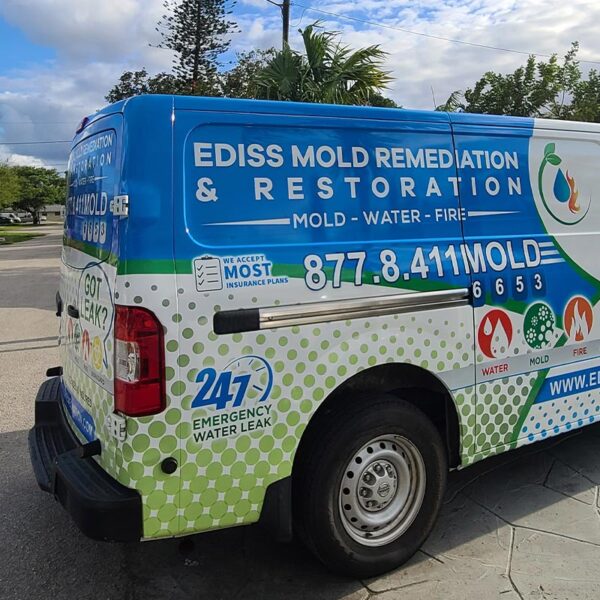 Ready To Get Started?
Our mold remediation service is the top choice in Hollywood, Florida. Being in the industry for over 15 years has enabled us to fix any type and size of mold and ensure it doesn't come back. CALL TODAY!
If you want to take action today and say goodbye to all your mold worries, then call us right now. We are always here to facilitate our customers. Your one call is enough for us to dispatch the crew to your location and fix the problem today, whether it's related to mold, water damage, fire damage, or leak repair.
Servicing Miami FL
Ediss Mold Remediation has been servicing Miami Florida with over 10 years experience in Mold, Water and Fire Restoration services.
Call For A Free Evaluation
24/7 Emergency Response Available!
WHY CHOOSE US
Mold, Fire & Water Damage Experts
Certified Experts: We're not only certified mold remediation service in Miami, Florida, but we also follow IICRC guidelines while removal for best and long term results.
Safe Removal: We leverage advanced safety gear and techniques to ensure our crew and your loved ones don't inhale any of the toxins released during removal, and your property also stays damage-free.
We're In the Neighborhood: We're your friendly neighborhood mold removal experts in Miami, Florida, so we're always within your reach. Call us today, and we'll be at your place in a few minutes.
Other Services We Offer:
Water Damage Restoration: Miami is prone to flooding, but that doesn't mean you cannot do anything to protect your property from its aftermaths. We can pump out the water, dry your property and restore it back to its previous condition.
Fire Damage Restoration: Aftermaths of fire damage can be dangerous for you and your loved ones because of the carcinogens and other toxins in the air. Plus, the property keeps getting damaged if not fixed. Call us for fast restoration.
Leak Detection and Repair: Water leaking into the walls and floor can weaken the foundations leading to structural damage in the future. Call us today for leak inspection and repair.
Ediss Mold Remediation is a leading provider of Mold Remediation, Water Damage Restoration and Fire for South Florida with over 10 years of experience.  Here are some of the services we can provide to Residential and Commercial properties.