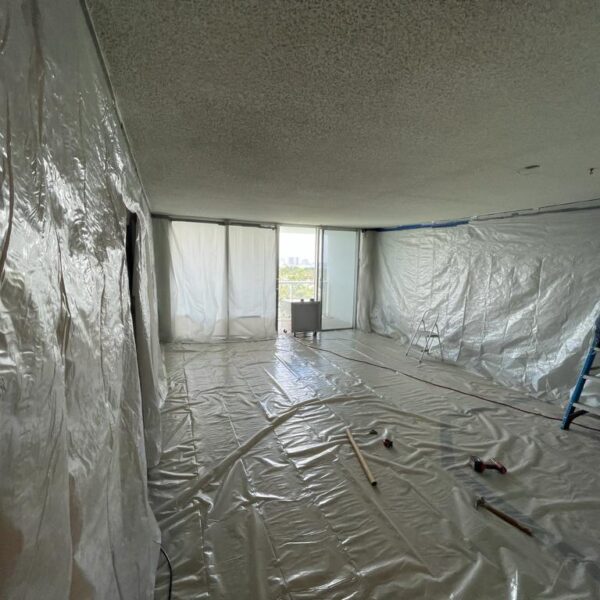 Project: Mold Removal & Asbestos Removal
Location: Miami Beach Condo
Here is a four part project in which we have successfully removed mold and asbestos from a condominium in Miami Beach. From the beginning stages to preparation, removal of the pop corn ceilings, spraying the ceiling with antifungal and ensuring the mold is completely removed.
Are you in need of a Mold Inspection?
Think You Have 
Mold
 or Indoor Air Quality Issues? Let Us Help. Fast & Affordable Service. Commercial & Residential 
Inspections
. Get a Free
Mold Inspection
today!
Call (877) 841 1665
Mold, Fire & Water Damage Experts
Our Team works across fire, mold and water damage divisions, all available for emergency calls night and day. Our broad range of skill sets and experiences means that Ediss Mold Remediation and Restoration can work to restore your property to normality as quickly as possible






Call For A Free Evaluation
24/7 Emergency Response Available!
(877) 841 1665
Fully Licensed General Contractor